"Lucille" Stainless Wallet Chain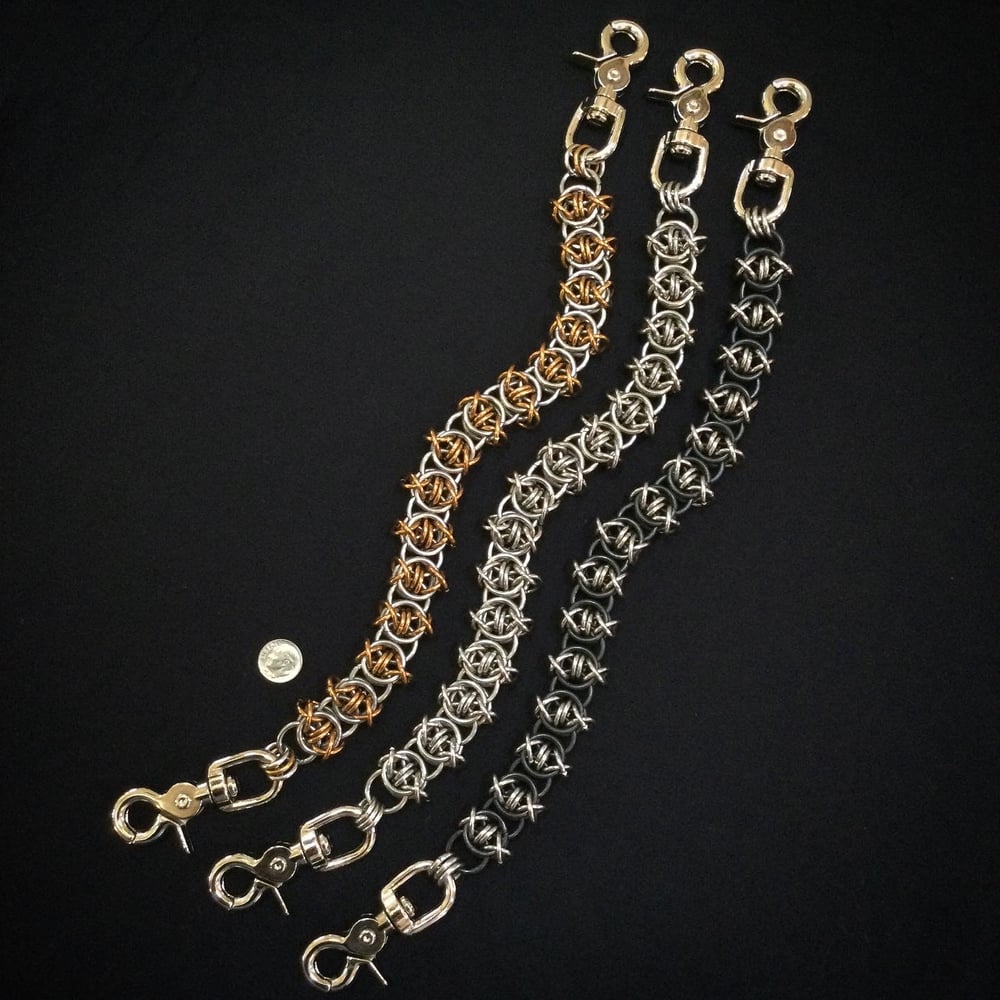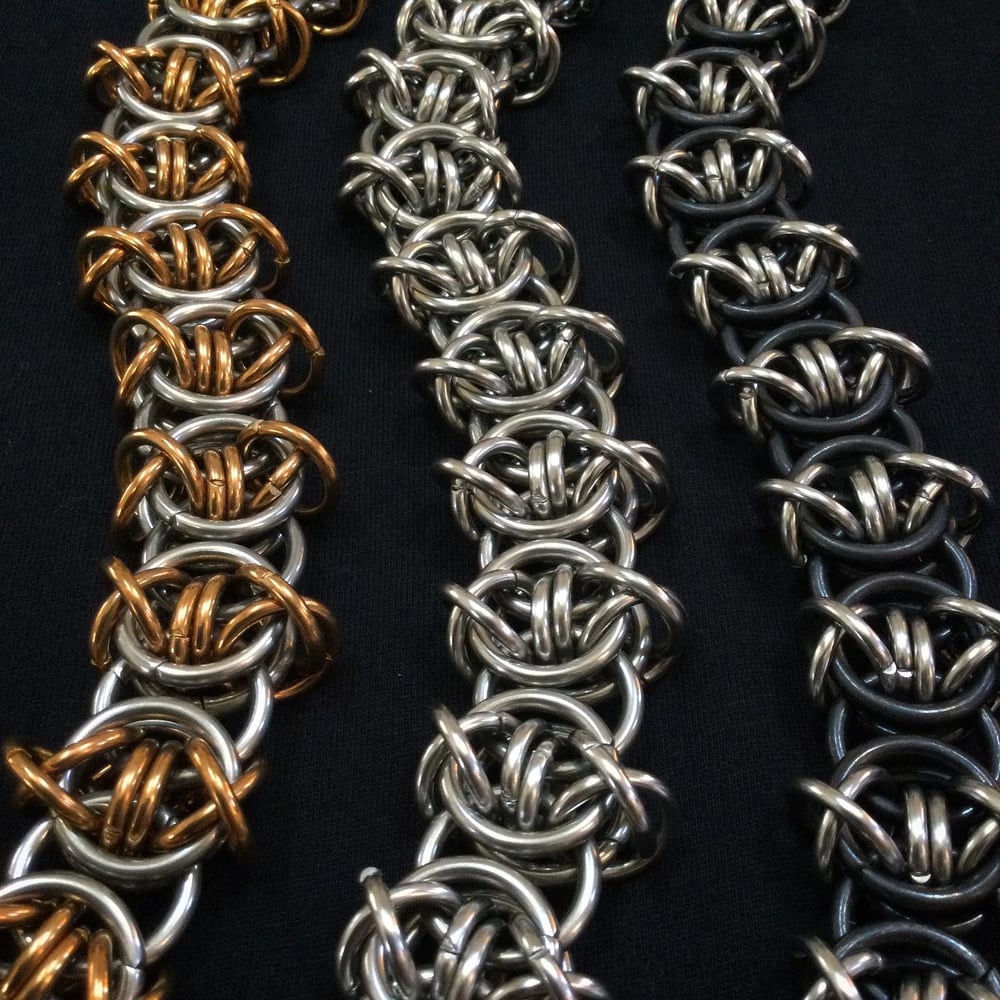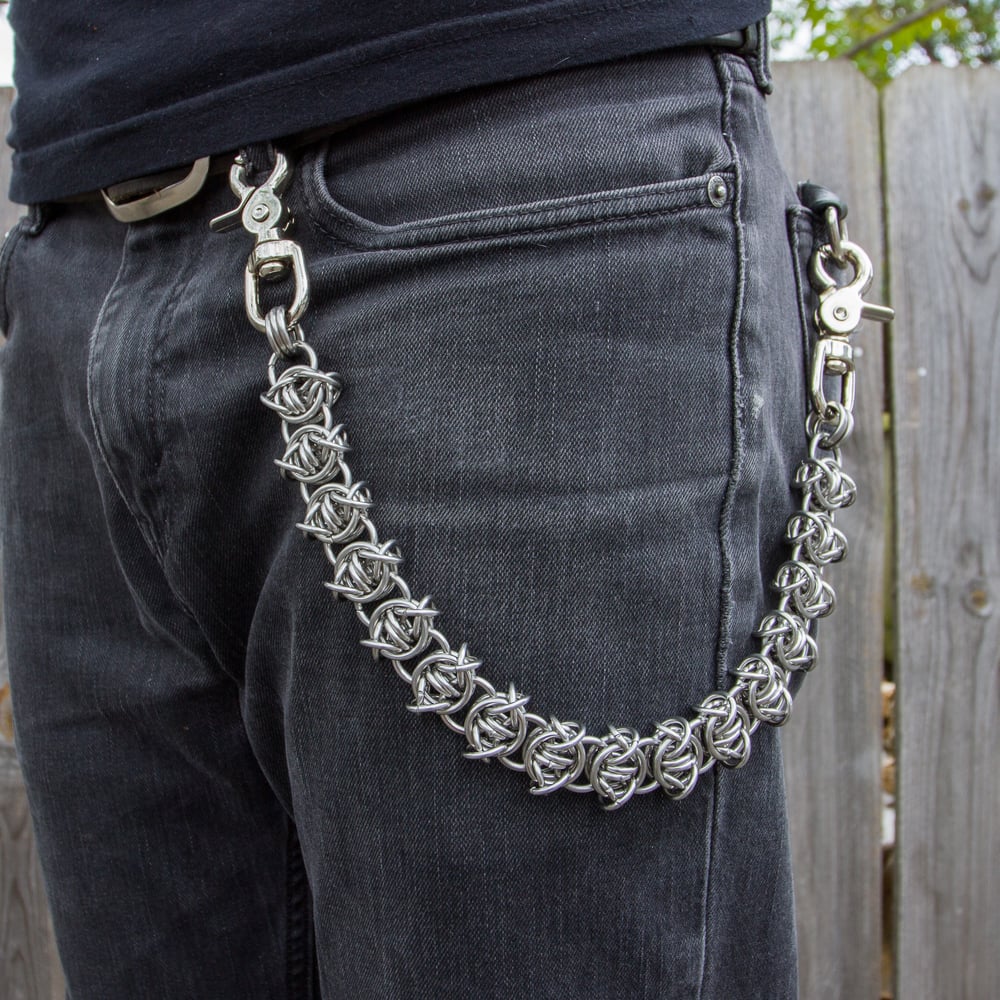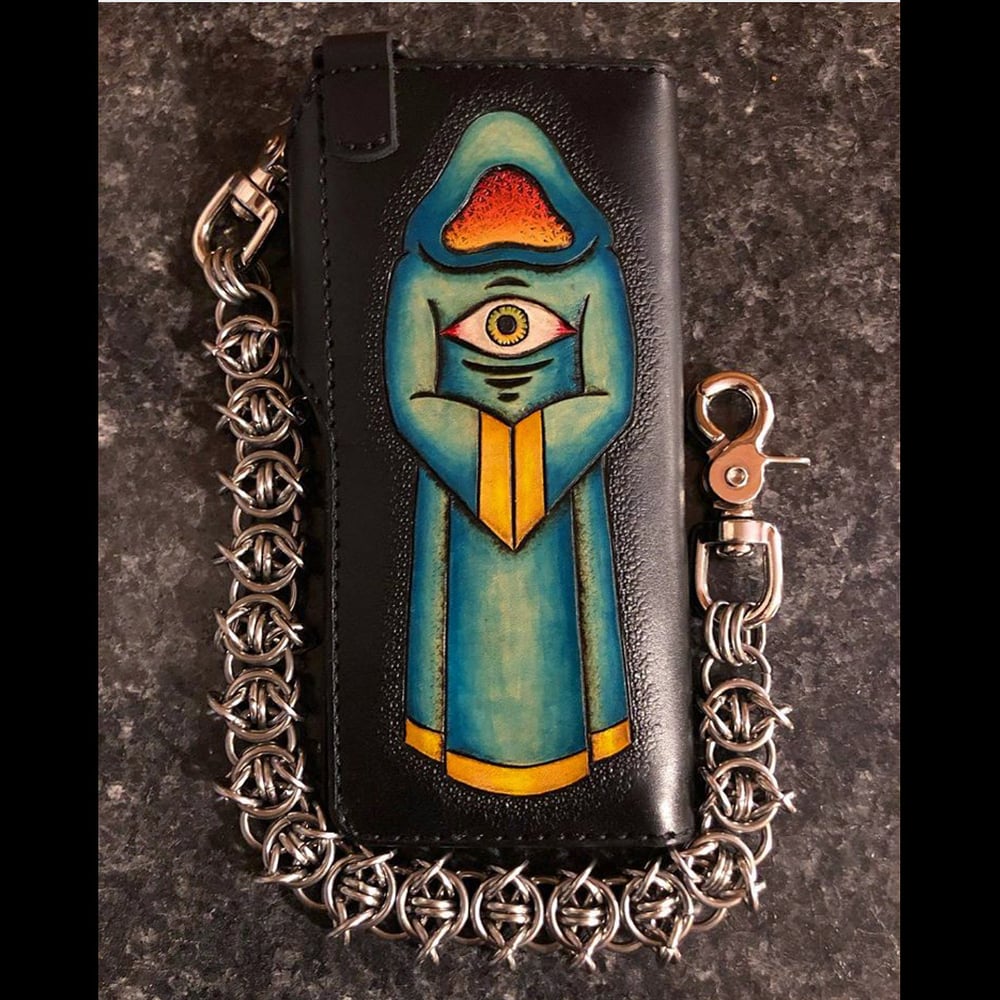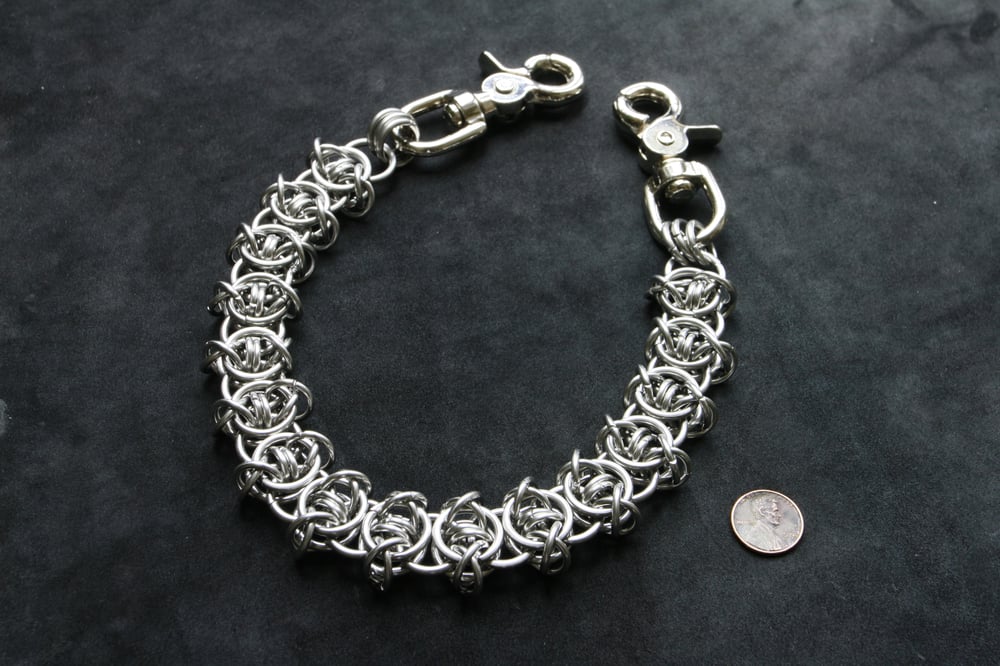 •Handcrafted from stainless steel (and/or brass) rings. These are carefully tumble polished to take off the sharp burrs from manufacturing.
• Available in 14"/ 18"/ 22" (18" Chain Pictured.) *Length is overall measurement including hardware*
•Choose between a trigger clasp and stainless ring, or two clasps.
• Allow up to 2-3 weeks as these items are made to order.
•Please contact us if you have any questions or ideas. .
*Hotchkiss Leather wallet not included*