"Apogee" Stainless Steel Wallet Chain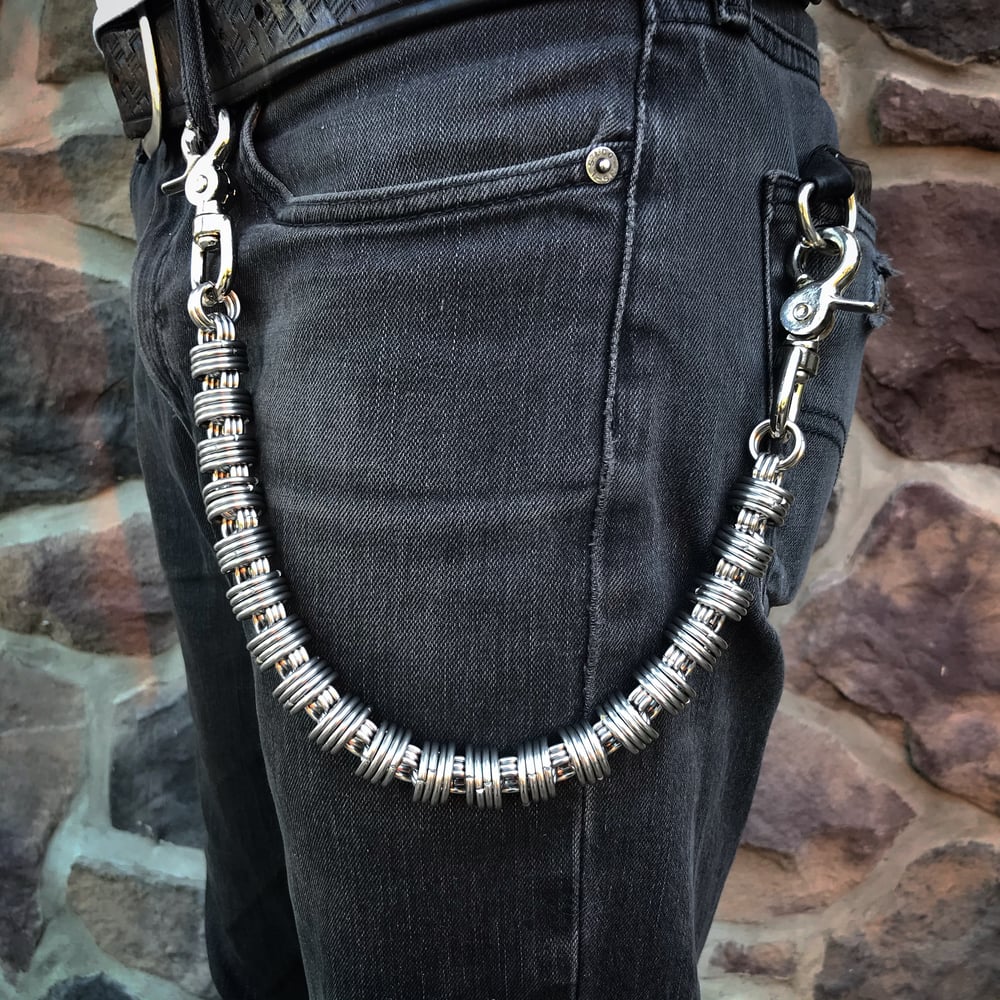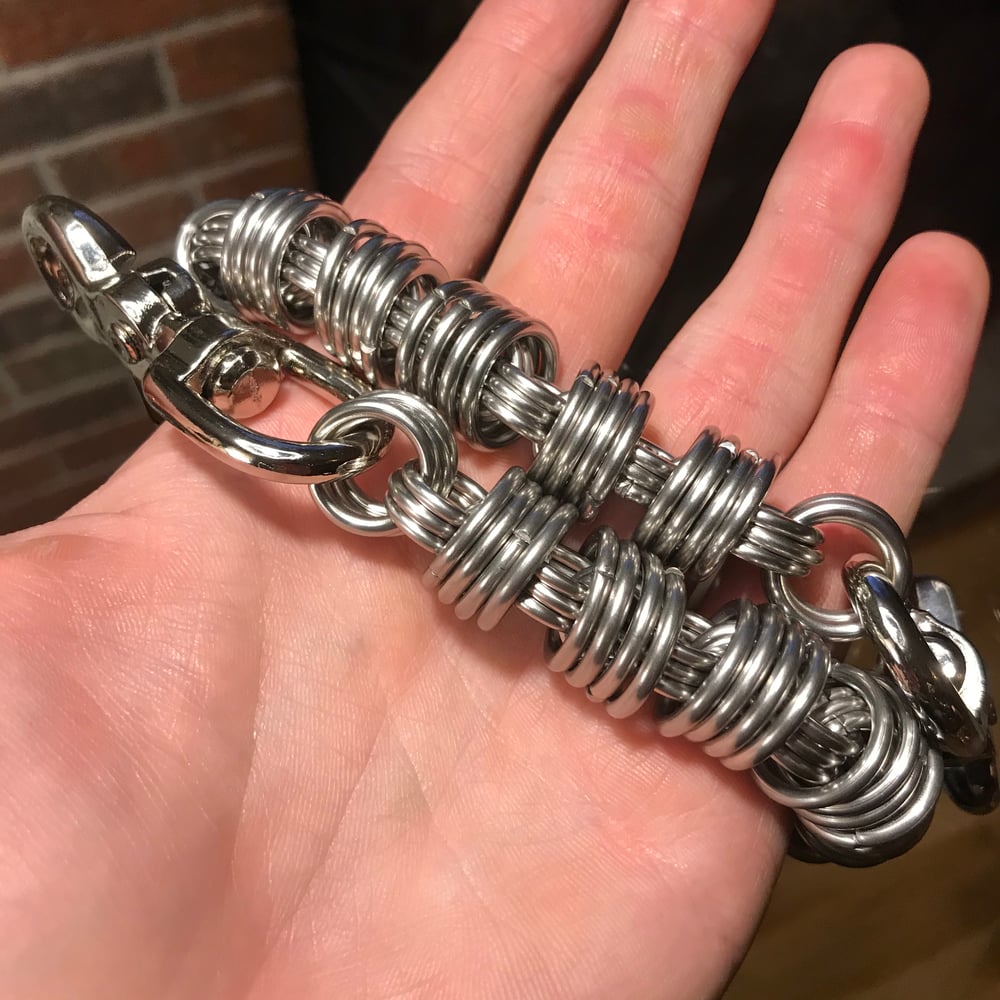 If you've been hunting for a heavy duty wallet chain, look no further. The Apogee is painstakingly hand made from our largest gauge stainless steel rings. Built to last, complete with a lifetime warranty.
• Handcrafted from 14 gauge stainless steel rings. These are carefully tumble polished to take off sharp burrs from manufacturing.
• Available in 14"/ 18"/ 22" (18" Chain Pictured.) *Length is overall measurement including hardware*
• Choose between a trigger clasp and stainless ring, or two clasps.
• Allow up to 4-5 weeks as these items are made to order.
• Please contact us if you need a custom length or alternative hardware style.