Square Stainless Half Persian Wallet Chain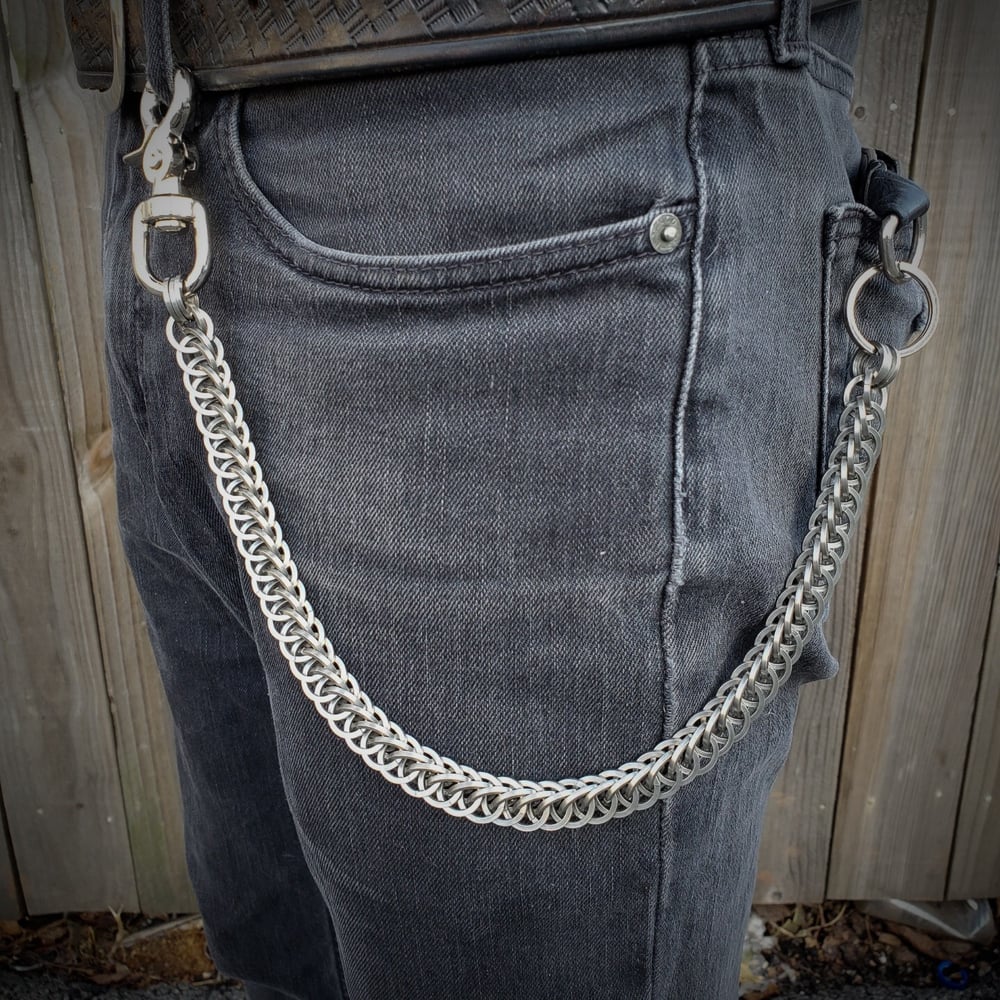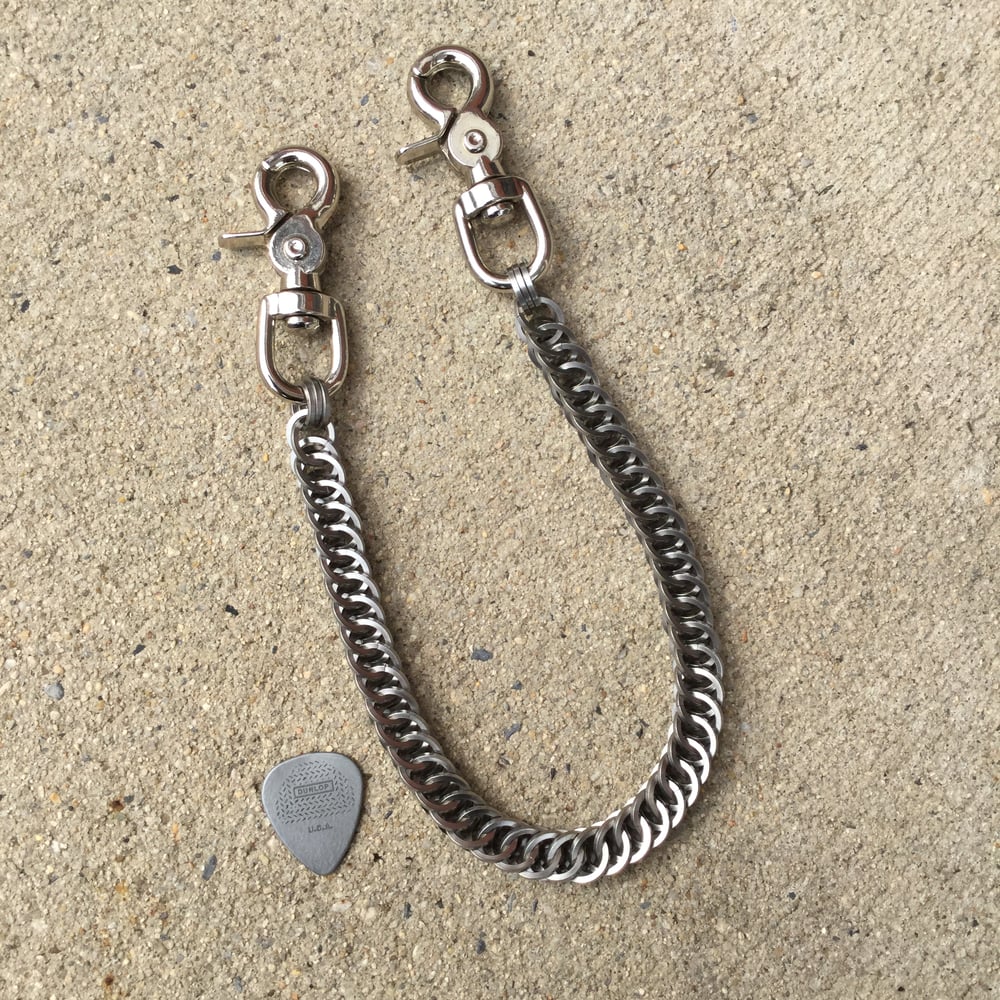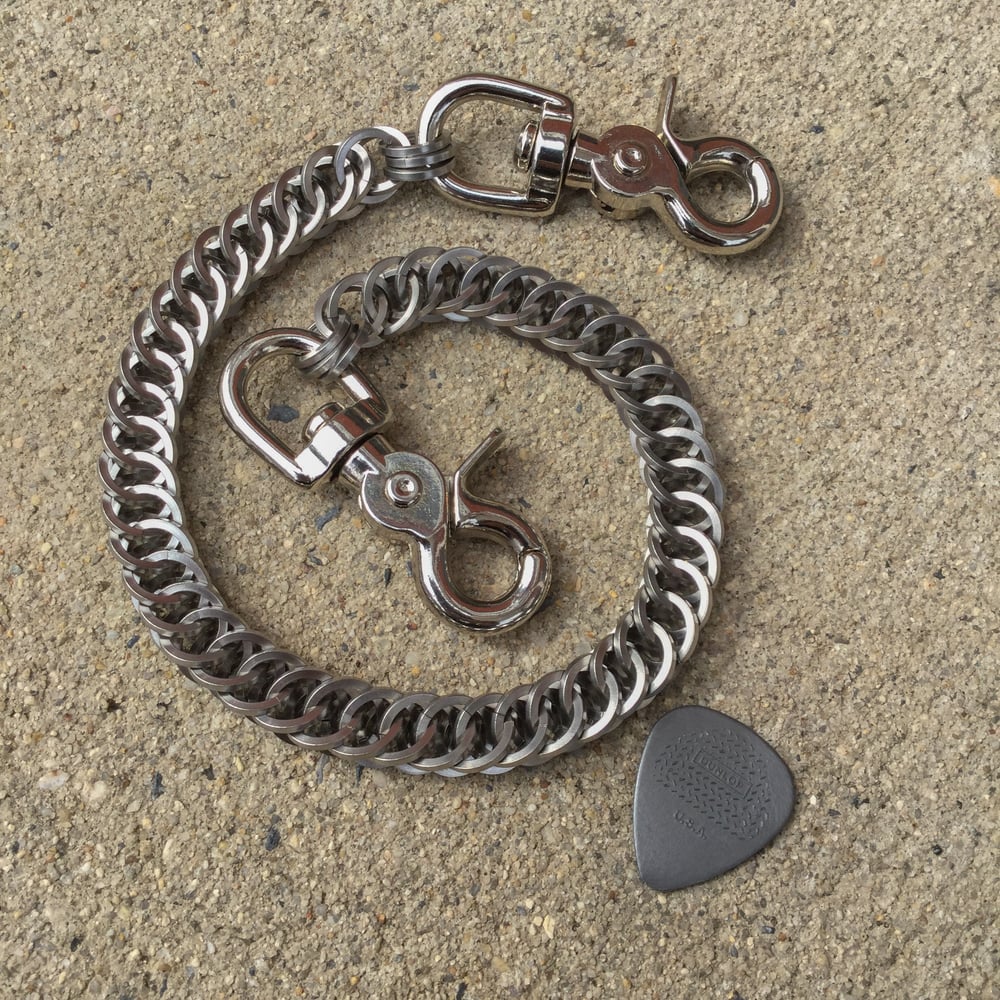 •Handcrafted from Stainless Steel square wire rings.
•Available in 14"/ 18"/ 22" overall length.
*18" Chain Pictured.
•Choose between a trigger clasp & keyring, or two clasps.
•Please allow 2-3 weeks, as these items are made to order.
•Please contact us if you have any questions or ideas.